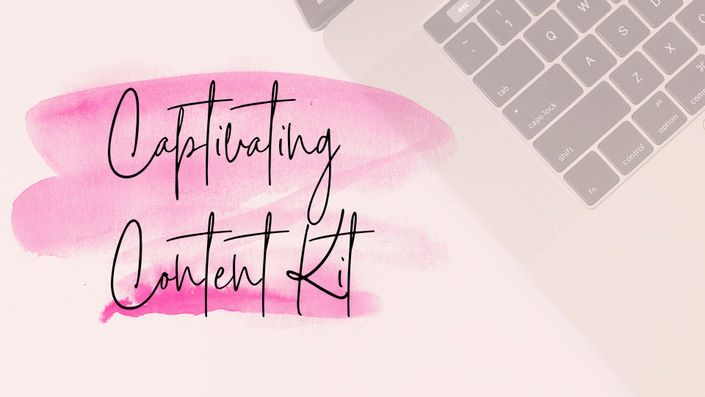 Captivating Content Kit for Bloggers
Your Guide to Creating Blog Posts That Resonate & Convert With Ease
You spend hours trying to come up with ideas for your blog posts.

And when you finally get an idea, the writing process is long and stressful.
You wonder why being a blogger seems to be so much easier for everyone, except for you.
Does any of this sound familiar?
If so, you aren't alone. Many bloggers experience the frustration that content creation can cause.
But if you're sick and tired of second guessing the content you produce... If you want a way to just make all of this so much easier...
Well, you're in luck!


Introducing the Captivating Content Kit for Bloggers!
This guide provides you with:
a roadmap for strategically planning your content to achieve maximum results

ready-for-you blog post topics that you can plug into your content calendar

step-by-step lessons to help you craft content you and your readers will love

content creation checklists and printables to keep you on track every month

and more lessons to make sure your blog shines!
Your Instructor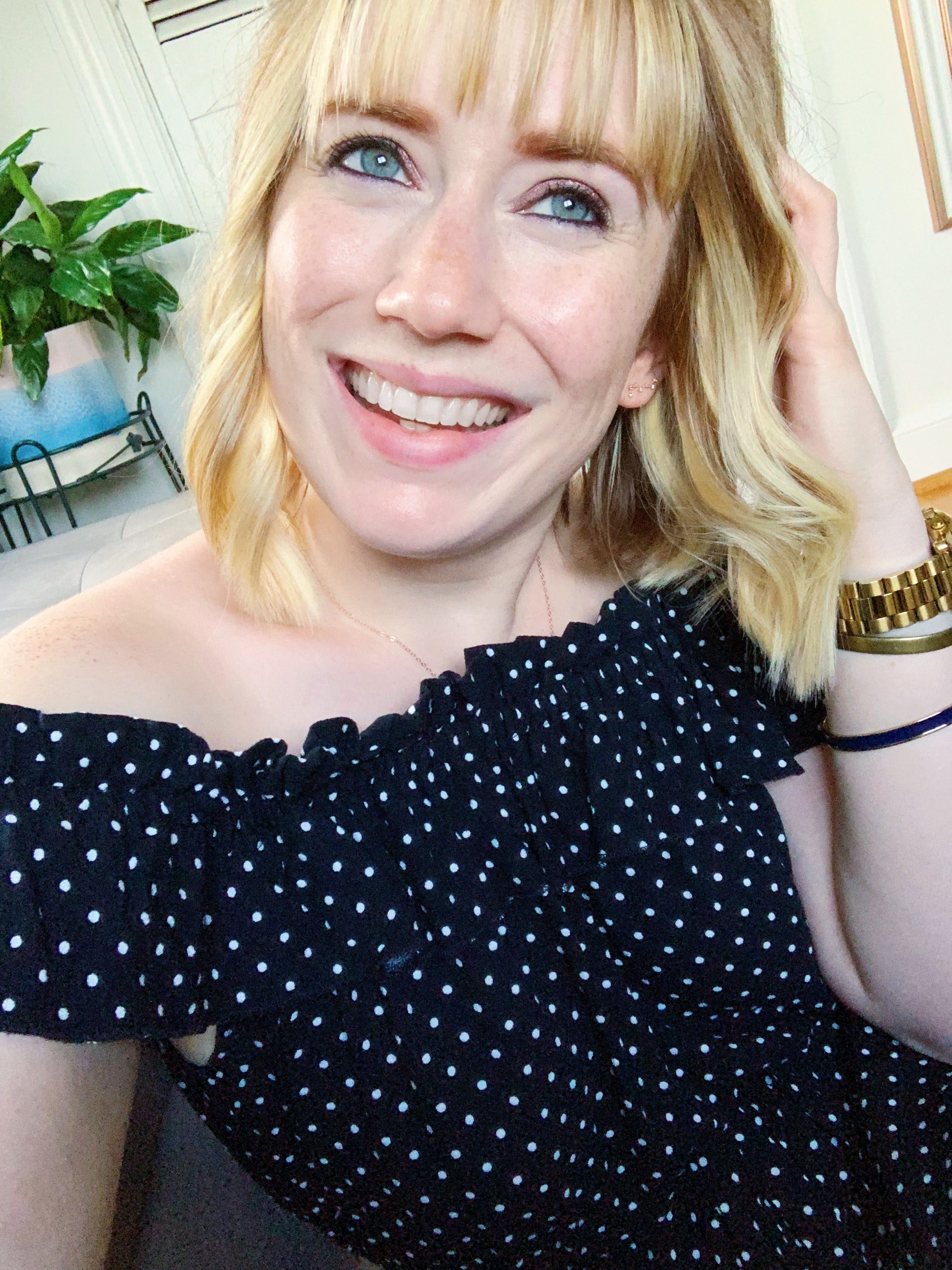 I'm Rachel! I've been blogging since 2009, with multiple websites under my belt. In that time, I learned what it takes to build a business and nurture it to success. And here's a spoiler: it didn't happen overnight.
I started making money online through ad networks, affiliate links, and sponsored posts. When I realized that wasn't sustainable and that it didn't allow me to have full control over my income, something needed to change. And that's when I directed my focus to my very own offerings: coaching and courses.
Yes, it took trial and error to become self-employed. But the good news is, I'm making the journey to becoming a successful business owner a little easier by packaging everything I've learned into my premium courses. Now, you can up-level your online income and start living the "best life" you've been dreaming of.
If you're TIRED of stressing about blog content,
the Captivating Content Kit is for you!
It's time to stop publishing content that doesn't impress your readers because it's only preventing you from seeing major growth online.

But there's so much more to blogging than just posting content.
You need a strategy that helps you build brand awareness, engages your audience, and allows you to make sales on your products and services.
And the Captivating Content Kit will provide you with a clear roadmap that'll help you build a strategy that truly delivers results.
Course Curriculum
Introduction to the Captivating Content Kit
Available in days
days after you enroll
Planning Your Blog Content
Available in days
days after you enroll
3 Ways the Captivating Content Kit
Will Make Blogging Easier:
This kit is designed to make creating blog content easier than ever before.
You'll never have to stress about what to post on your blog because new ideas will come easily to you. Not only will be be presented with done-for-you blog topics, but you'll get my top tips for figuring out what your audience really wants. Filling up your content calendar has never been easier.
You'll feel so much more confident with the content you're publishing, which means you'll actually enjoy blogging and sharing your work with the world. No more letting amazing content sit in draft mode because you're afraid to post it!
And all those products and services you're offering will sell like hotcakes because your incredible blog posts are going to do all the marketing for you. That's all thanks to knowing how to strategically plan your content in advance!
Frequently Asked Questions
How long do I have access to the materials?
You get lifetime access to the Captivating Content Kit for Bloggers. That means you can refer to the modules whenever you want. Plus, you'll receive all future updates to this course at no additional charge. It's always going to be here when you need it the most.
What happens after I purchase?
During the pre-order period, there will be a wait between the date of purchase and when the materials become available. You will be notified as soon as the lessons are live on Monday, March 5th.
Will this work for me if I'm new to blogging?
Absolutely! This course is perfect for anyone who needs help with content creation, especially those who are new to the blogging world. You'll learn how to develop a content strategy that gets real results in terms of traffic, relationship-building, and sales.
What is the guarantee I'll get results?
If you implement the lessons in this course, you'll be able to create blog content that captivates your audience and leaves them wanting more. However, you have to put in the work to see the results you want. There's no overnight success here.