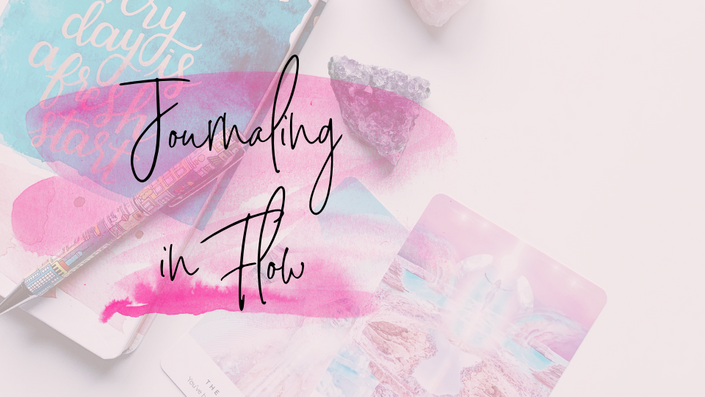 Journaling in Flow
Using the Power of Scripting to Gain Clarity on Your Desires and Manifest Success in Your Life and Business
Have you ever struggled to manifest the things you want in your life?
And then, when they don't manifest as quickly as you'd hoped, you get frustrated.
You wonder why everyone else manifests money, high-paying clients, and expensive purchases with such ease and yet... You can't even manifest something as small as a bag of candy.
So, you start to question whether this Law of Attraction stuff even really works.
Well, you can continue struggling to manifest your desires and live a lackluster life, but why would anyone want to do something like that?
That means your only choice is to make a change. And the reality is, there's so much more to manifesting than what you've learned so far.
If you're ready to learn all the secrets, I've got your back.
Hey, I'm Rachel! And I'm the high-vibe babe you'll get to hang out with during this course.
I've been blogging since 2009, with multiple websites under my belt. In that time, I've learned what it takes to build a business and nurture it to success. And here's a spoiler: it didn't happen overnight.
I was once where you are right now. Feeling lost in life, putting so much effort into things that just weren't working. And I would always try to manifest the things I craved, but I never saw consistent results... Until I started implementing the teachings inside this course.
Once I realized my mindset was all out of alignment, I began a journaling practice of my own to begin shifting into the next level version of myself. I started to see clients pay for $800 sessions in full, money coming from unexpected sources, and so many other things I desired finally manifesting into my life.
And now, I've packaged all of what I've learned into one course because it's time for you to experience magical manifestations of your own... All through the power of a single journal entry.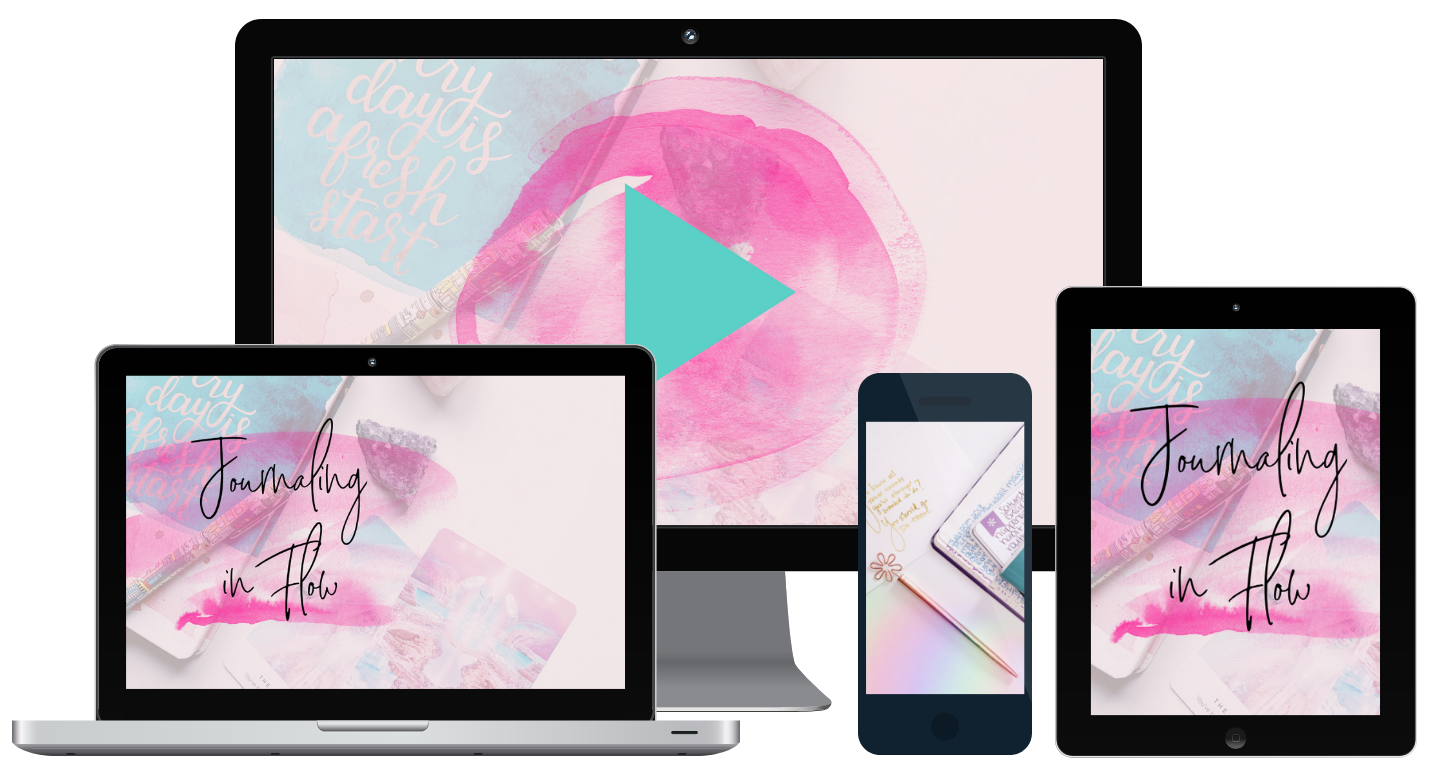 Introducing... Journaling in Flow.
Journaling in Flow is a course that teaches you how to use the power of journaling to manifest your desires. Because yes, journal entries can have the power to completely change your life. (When you use them the right way!)
In this course, you'll get access to writing prompts, tools, and techniques to break through the blocks that have been holding you back, step into your next level self, connect with your guides, and finally manifest everything you want in life. Sounds so simple, right?
So, What's Inside?
📝 Module 1: You'll learn exactly what scripting is and the reason it's a powerful manifestation tool, my three-step scripting formula to boost manifestations, how to set the environment for high-vibe journaling sessions, and tips on writing each journal entry. This is basically everything you need to know to get started.
📝 Module 2: You'll get a PDF download with a variety of prompt styles you can use to inspire creativity with your journal entries, how to clear blocks and open yourself up to receiving, advice on connecting with your guides for the ultimate level of support, tips on how to make this a consistent habit in your everyday life, and 30 days of journal prompts to kickstart your newfound journaling practice.

📝 Journal Prompt Library: This houses a selection of goal-oriented journal prompts including ones that will help you manifest more money, have a profitable launch in your business, and guide you in boosting your self-confidence. These are prompts you can utilize whenever it's appropriate in your life to supercharge your manifesting powers.
Pre-order now and you'll gain immediate access to the live course when it kicks off on Monday, August 19th.
Looking for Bonuses? Here's What You'll Get:
Details on my favorite journaling tools so you can purchase the high-vibe essentials that will make this practice even more enjoyable.
Two live group coaching calls to answer all of your burning questions about journaling, scripting, and the Law of Attraction so you can become confident in the inevitability of your manifestations.
With Journaling in Flow, you'll no longer feel frustrated. You'll no longer feel like giving up on creating your dream life. Instead of manifesting being difficult, it'll be so much easier and stress-free. You'll feel more aligned to your goals and your next level self than you ever thought possible. And it's all so you can start making progress toward the larger vision that you have for your life and business.
Here's Everything You'll Find Inside:

Teachings on the basics of scripting and what makes this a powerful tool for manifesting anything you want to attract into your life.
The exact scripting formula I use to manifest big things with clarity, confidence, and gratitude.
Different types of journal entries you can write, including the one prompt that has consistently generated income boosts in my business (like an $800 client in one day and additional money from unexpected sources).
Lessons to help you break through the limiting beliefs that have been stalling your manifestations, advice on connecting with your guides, and tips to make journaling part of your daily life.
A variety of journal prompts to help you manifest things like more money, a successful launch in your business, and a boost in confidence.
And two live group coaching calls to ask questions, get feedback on your journaling practice, and dive deeper into your manifesting challenges.
Frequently Asked Questions
When does the course start and finish?
The course starts on Monday, August 19th. This is when you'll begin getting access to the modules so all of the students can get started at the same time and work alongside each other. Journaling in Flow is a completely self-paced online course though, so you can get started at any time after the modules are live. And with lifetime access, it's always here for you to refer to.
Will this work for me if I haven't journaled before?
Absolutely! This course was created with beginners in mind. You'll learn all the basics of implementing journaling for manifestation so you can more forward with confidence and clarity.
Can I use this for my personal life and business?
Yes! Journaling can be used to help you manifest in all areas of your life -- don't hold back! In your personal life, you can manifest things like new purchases, stronger relationships, and a more confident version of yourself. And in business, you can attract a boost in your income, more clients and students, and any kind of success you've been dreaming about.
Will you be present to offer support?
If you're familiar with my work and have interacted with me before, you know I always want to provide the best to my clients and students. And I'm promising the same with this course. As you work through the material, don't hesitate to reach out if you need any extra help.
What if I buy the course and find that it's just not for me?
Unfortunately, there are no refunds for this course due to everything being sent digitally. Otherwise, people could take advantage by consuming the content and still requesting a refund. If you commit yourself to this course and do the work, it's the best way to set yourself up for success.
Pre-order now and you'll gain immediate access to the live course when it kicks off on Monday, August 19th.